Want to Make a Difference?
Texas Health Harris Methodist Hospital Hurst-Bedford-Euless (HEB) is celebrating its 50th anniversary in 2023. As part of the celebration for 50 years of service to the community, we are pleased to announce the new Texas Health HEB Community Health Fund. With this project, we hope to impact the lives of those in greatest need throughout our community.
---
A Message from Jared Shelton, President of Texas Health HEB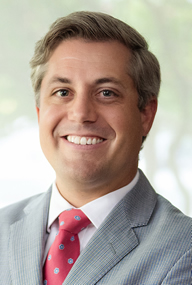 Jared Shelton
I am proud of the impact that Texas Health HEB has had on the community over the past 50 years. Texas Health's Mission to improve the health of the people in the communities we serve is evident in so many ways, and now we plan to make an even bigger impact with the Texas Health HEB Community Health Fund.
In the inaugural year of the Community Health Fund, the goal is to raise $50,000 from the community, which will be matched by an additional $50,000 from the Texas Health Resources Foundation. This money will help improve access to important mental health support, address food inequity, focus on improving literacy in local schools, and so much more.
I hope you will join us in our work to remove the barriers to providing these important services. Thank you for your support.
---
The New Community Health Fund to support programs like:

Good For You Pantries supplement traditional pantries by providing healthier fresh fruit and vegetables to underserved communities that might not have access to these options. Start-up and maintenance for one year: $28,000.
Fresh Access Community Center Initiative offers fresh produce to youth, families, and seniors who take part in the community center programs. $20,000 supports the Fresh Access Program at one community center for one year.
School Learning Gardens encourage students to eat fruits and vegetables and get active. Students help plan and maintain the gardens. $10,000 provides materials, equipment, and resources for development of a learning garden.
The Literary Project provides free books to children in economically disadvantaged schools. This is done with support from Scholastic Book Fairs. A $9,000 investment would support a Scholastic Book Fair for 500 students at one location.
QPR Institute & Hope Squad is a nationally recognized mental health program that provides proven peer-to-peer support and suicide prevention training in HEB schools and community. Approximately $2,000 supports one school for a year.
Mental Health First Aid (MHFA) Program teaches community members how to respond to someone in crisis. $1,500 covers the cost of training 30 people in Mental Health First Aid.
---
Ready for the Future
---
Take a Walk Down Memory Lane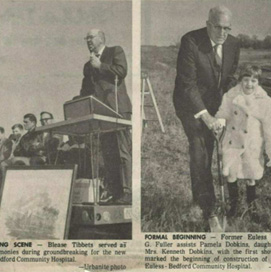 Learn more about Texas Health HEB's 50 years of service.
---