Sports medicine is the treatment and prevention of injuries related to sports and exercise. Therapists with specialized training provide personalized care plans to help you regain your range of motion, flexibility, strength, balance, control, endurance and power.
Care in our sports medicine clinic provides a path between injury and playing the game for recreational and competitive athletes. The goal is to enhance your sports performance.
Conditions treated include:
Anterior cruciate ligament reconstruction (ACL)
Ulnar collateral ligament reconstruction (UCL—Tommy John Surgery)
Arthroscopic surgeries
Vestibular and balance care from sports-related concussions
Stress reactions/fractures
Overuse/repetitive motion injuries
Benefits of sports medicine rehabilitation:
Highly trained staff in sport-specific rehabilitation
Clinic space and equipment designed for sport specific activities
Return to sport progressions
Evidence-based approach through ongoing research studies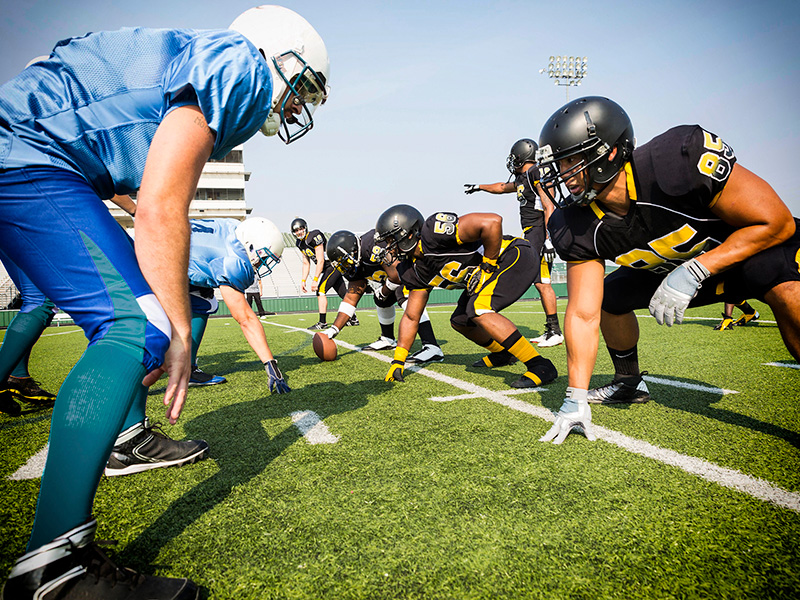 Sports Medicine
Whether you're a young athlete or weekend warrior, Texas Health Sports Medicine delivers care for injuries, nutrition, physical therapy, concussion management and more.