Vestibular and balance rehabilitation is an exercise-based program designed to identify and care for the underlying causes of dizziness, vertigo and other balance problems. Our specialized therapists understand these unique challenges and utilize techniques to minimize medication use, prevent surgery and decrease the risk of falling.
Therapists also work with patients to reduce their headaches and nausea and improve their gaze stability and balance.
Conditions we care for include:
Benign paroxysmal positional vertigo (BPPV)
Concussion
Dizziness
Frequent falls
Headaches
Inner ear inflammation
Meniere's Disease
Neuropathy
Nystagmus
Reduced inner ear function
Stroke
Vertigo
Vestibular neuritis
Benefits of balance rehabilitation:
Decreased headaches
Decreased nausea
Improved gaze stability
Improved balance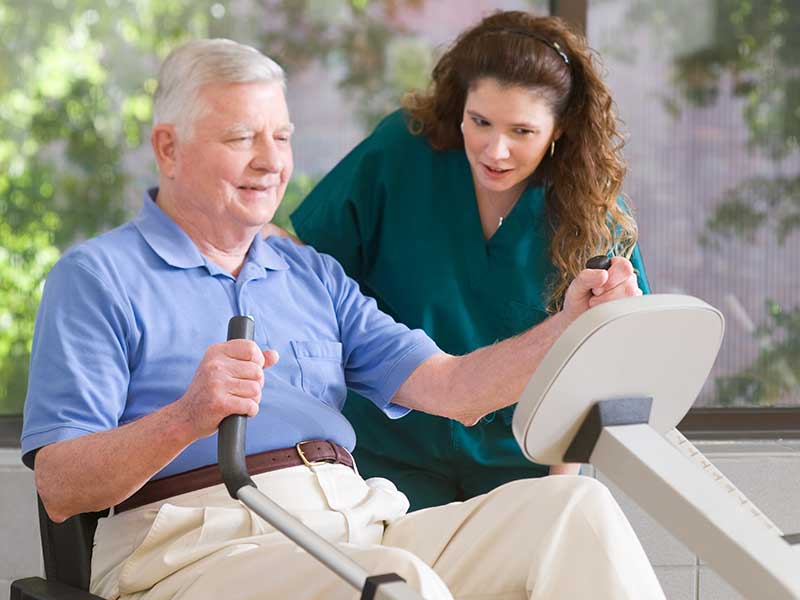 Neurological Rehabilitation
Neurological therapy helps with mobility when you have a disorder or injury that affects the brain or nervous system.

Patient Story: Rehab for Vertigo Provides Hope and Relief
Frequent dizzy spells made every day activities a challenge for Rhonda. Vestibular therapy taught her techniques to manage her vertigo, enabling her to live more comfortably.
Balance Rehabilitation Locations