Oncology rehabilitation is a specialized program staffed by physical therapists, occupational therapists and speech-language pathologists trained in customized care specific to each type of cancer.
Our specialists understand the effects of the disease and deliver a multidisciplinary approach throughout your care. The goal is to improve your mobility and energy levels for an enhanced quality of life.
Conditions we care for include:
Pain
Fatigue
Lymphedema
Loss of strength
Loss of range of motion
Impaired functional mobility
Cognitive impairment
Impaired swallowing
Benefits of oncology rehabilitation:
Multidisciplinary approach
Continuity of care through treatment process
Specialists uniquely qualified to understand effects of the disease
Helps with mobility and energy levels for enhanced quality of life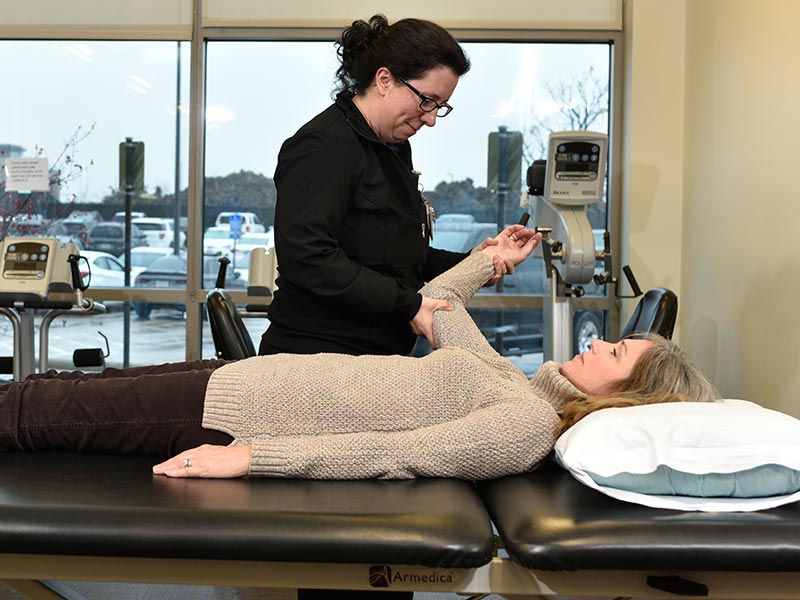 Lymphedema Therapy
Trained therapists can help reduce the pain and swelling of lymphedema and improve your overall function and range of motion.
Oncology Rehabilitation Locations